We can also see one of the colors the new Realme X9 will have - a whole palette of colors, similar to the Realme X7 Pro's "Iridescent" finish or the Realme V15. There's also the company slogan "Dare to Leap" in big letter, and we are sure this will be the paint job we'll see the most in
promo materials.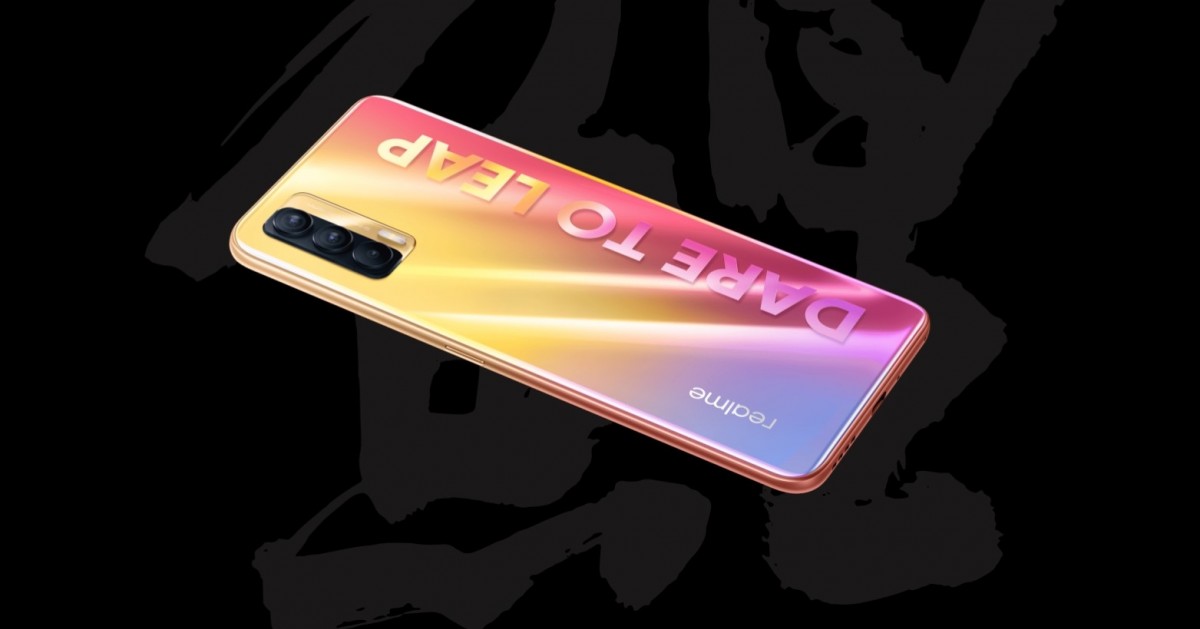 Realme V15 5G, sold only in China
We can also see a bit of the bottom - there is one speaker, a USB-C port, the microphone, and likely a microSD slot, meaning Realme X9 is not coming with a 3.5mm audio jack.
There's always the possibility that it was moved on top, but it is more likely Realme omitted it as it did on the X7 duo.